Department of Parks & Recreation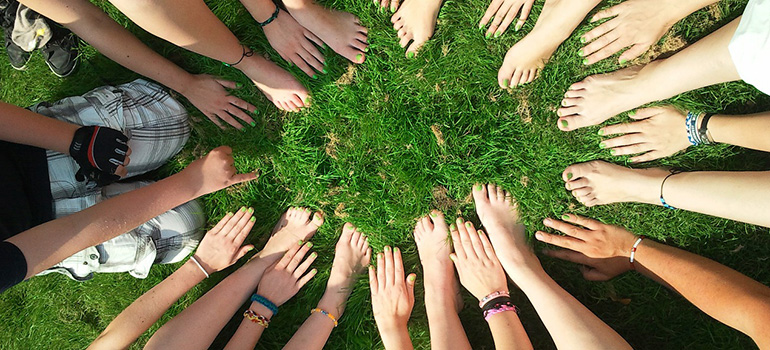 Linden Emergency Response System
The Department of Parks & Recreation offers an online registration system. Create a profile and a password and sign up for the many different programs that are offered. The Department of Parks & Recreation offers extensive programs for residents of all ages. With an extensive park system, residents can enjoy numerous outdoor activities, including ice skating. The success of Linden's recreation programs and activities is in its volunteers. Hundreds of volunteers annually step forward to share responsibilities. Some have more time than others to take on full responsibility of an activity, while others may only have time for assisting. However much time you have to give, please do not hesitate to step up and become involved! You can coach or assist in sports programs, or just volunteer for special events. In addition, there are numerous Health and Fitness Programs available all during the year, such as Zumba, Yoga/Tai-Chi/Qi Gong, and a Complete Fitness program. There is also an exercise room open to adults. The Athletic Programs are seasonal and there is something for everyone to enjoy.
Senior Services and Activities
The Seniors can also join the fun! The Senior Citizen recreation programs include free line dancing, craft classes, and Knitting For a Cause, to name just a few. The John T. Gregorio Recreation Center also has a library and a fully-equipped wood-shop studio.
Field Reservations
Linden clubs, organizations, industries, and baseball/softball teams can contact the Department of Parks & Recreation for field permits beginning March 21st if fields are in playable condition.
Reservations will be taken for the following areas: Memorial #1, Memorial #2, Memorial #3, Tremley, 8th Ward, McManus, Milkosky Park, Deerfield, St. Marks Park, and 5th Ward Park.
Picnic Areas
Picnic facilities are located in Memorial Park, Al Kalla Park, and St. Marks Park. Reservations are required.
Linden has many parks open to the public, these are listed below by ward.* Represents Undeveloped Parks.
1st Ward
Capt. James J. Dunn Memorial Park – Rose Parkway near Seymour Avenue
Sgt. Alexander Wales Memorial Park – West Curtis near Ainsworth Street
Clifford Lawson Memorial Park – Between Washington Ave. & Walnut St.

Paved Play Area
Basketball Courts
Playground Equipment
2nd Ward
Cpl. Ronald Knosky Memorial Park – No. Stiles Street & Elm Street

Lighted paved play area
Lighted Basketball Courts
Playground Equipment

Lexington Avenue Park at West Blanke Street

Paved Play Area
Basketball Court
Playground Equipment

Blanke Street Park at Price Street *
Miltonia Street Park at Stiles Street *
3rd Ward
James Dobson Park – East Blanke Street at Maple Avenue

2 Paved Play Areas
2 Basketball Courts
Playground Equipment
4th Ward
Cleveland Avenue Park – Between Bower and McCandless
George T. Farawell Memorial Park – Ziegler Avenue and Bergen Avenue
Dr. Martin L. King, Jr. Memorial Park – McCandless at Dill

Ball field
2 Tennis Courts
Lighted Play Area
Lighted Basketball Courts
Lavatories
Playground Equipment

Hattie Johnson Playground – Lincoln at Union
5th Ward
Charles Street Park at Middlesex Street

Paved Play Area
Playground Equipment
Small shelter

James Iozzi Memorial Park – Dill Avenue

Picnic Area – Permit needed

Fifth Ward Park -Dill and Adams

Ball field
Paved Play Area
Basketball Court
Playground Equipment

Hagel Avenue Park – Alberta & Fay Avenue

Paved Play Area
Playground Equipment
6th Ward
Eddy Avenue Park- 12th Street – Mopsick & Winans
L/Cpl. Melnyk Memorial Park – at Clinton Street

Paved Play Area
Basketball Courts
Playground Equipment
7th Ward
Clinton Street Play Area at 15th Street

Basketball Court
Playground Equipment

Buchanan Street Park at Lower Road & Parkway Avenue

Paved Play Area
Basketball Court
Playground Equipment
Small Shelter

Memorial Park (include Mather Spring) – Between Wood Avenue & Lower Road

6 Lighted Ball fields
4 Lighted Tennis Courts
Paved Play Area
Basketball Courts
Picnic Area – Permit needed
Ice Skating
Field House
3 Lavatories
Playground Equipment
2 Lighted Handball Courts

Seventeenth Street Park – E. 17th and 18th Streets

Lighted Paved Play Area
2 Lighted Basketball Courts
Playground Equipment

Seventh Ward Park – So. Stiles, between 17th & 18th St.

Paved Play Area
Basketball Court
Permanent Storage Bldg.
Playground Equipment

Tremley Park – Main Street at Wood Avenue

Lighted Ball Fields
Paved Play Area
Playground Equipment
8th Ward
Wanda Anita Green Memorial Park – Grier Avenue & Mack Place

United Airlines Flight 93 Memorial

Bachellor Avenue Park – at Urbanowitz Avenue

Basketball Court
Playground Equipment

Milkosky Park – Bedle Place & Park Avenue

Ball field
Paved Play Area
Lighted Basketball Courts
Lavatories
Playground Equipment

St. Marks Park – Between Hussa Street & Essex Avenue

Lighted Ball field
Lighted Paved Play Area
Lighted Basketball Courts
Lavatories
Playground Equipment
Handball Court
Picnic Area – Permit needed

McGillvray Place Park – between Klem & Bedle

Playground Equipment
Spray Pool
9th Ward
Newton Street Park – At Pallant Avenue

Paved Play Area
Basketball Court
Playground Equipment

Sunnyside Park – Summit Terrace at Melrose

Paved Play Area
Basketball Court
Lavatories
Playground Equipment

Thomas J. Wieser Park * – At Wood Avenue & Raritan Road
Woodrow Wilson Memorial Park – Academy between Orchard & Summit

4 Lighted Tennis Courts
Lighted Paved Play Areas
2 Lighted Basketball Courts
Ice Skating
Fishing
Lavatories
Playground Equipment
Lighted Handball Court
10th Ward
Al Kalla Park – Between Wickersham & Highland Avenue

Paved Play Area
Basketball Court
Picnic Area – Permit needed
Lavatories
Playground Equipment
4 Soccer fields – various sizes

Windsor Road at Stiles Street *
Contact
330 Helen Street
Linden, NJ 07036
Main (908) 474-8600
Hotline (908) 474-8604
Opening hours
Sunday

Closed

Monday

Tuesday

Wednesday

Thursday

Friday

Saturday

Closed